(805) 541-2025
1011 Higuera St
San Luis Obispo CA 93401
Order Online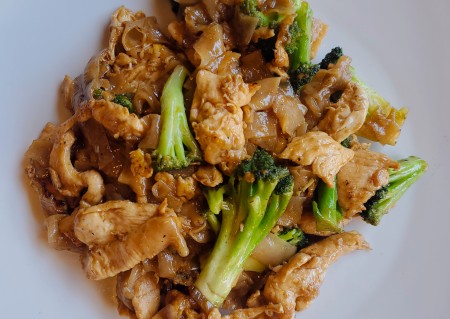 PAD SEE EWE
Stir-fried flat rice noodles w/egg & broccoli in sweet soy sauce..
---
0 customers PAD SEE EWE! Leave a review to let us know what you think.
You may also like
See those other items from STIR FRIED NOODLES.
---
Stir-fried egg noodles w/ shrimp and chicken, onions, dry chili cashew nuts, carrots & celery in spicy chili paste sauce.

Stir Fried noodles w/egg,green onions, Red onions, Bean sprout & ground peanuts.

Stir-fried egg noodles with vegetables.